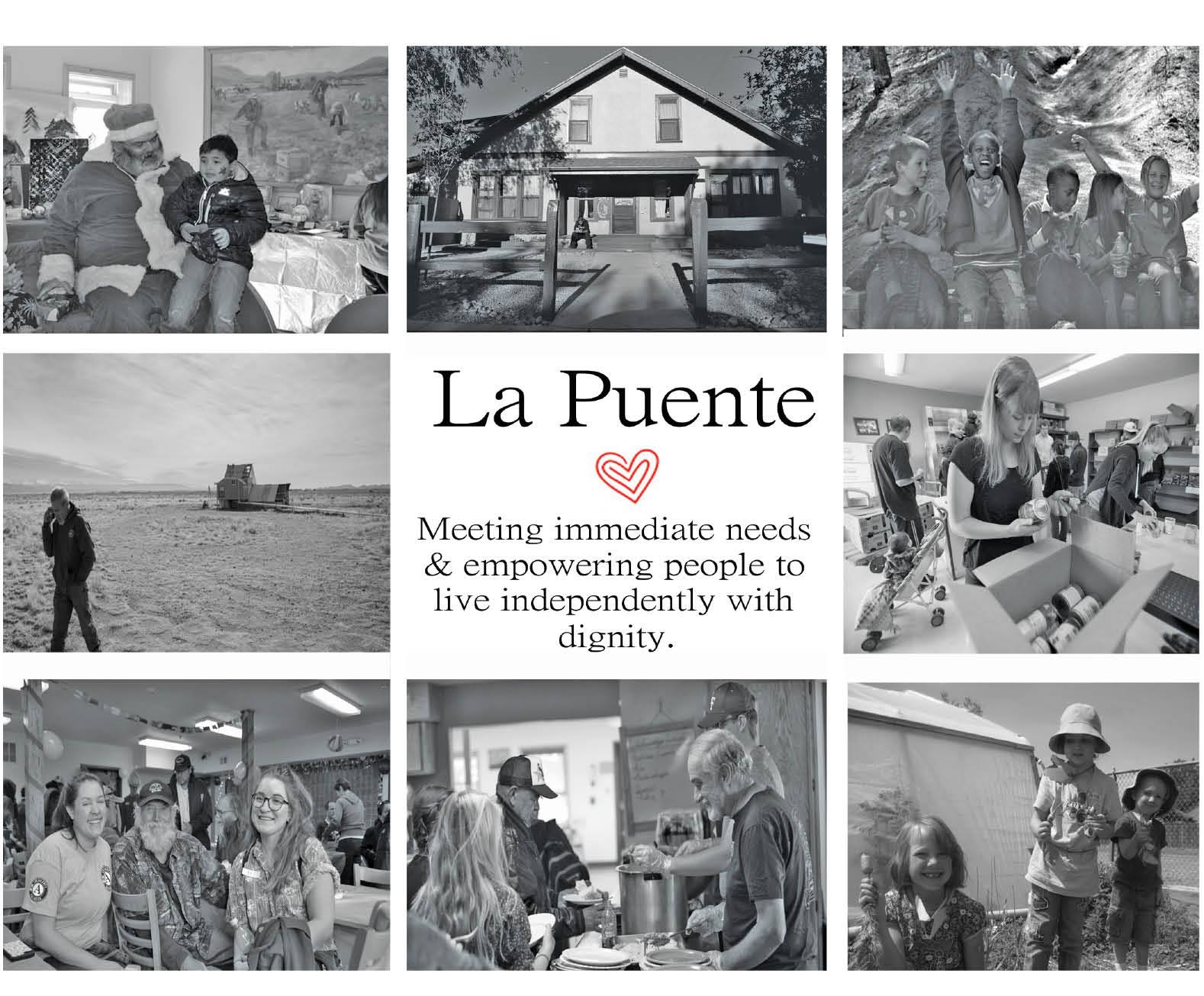 The Ministry of La Puente in the San Luis Valley is the topic of the Hunger Network's Monthly Zoom Program in June!

For nearly four decades, La Puente has been the embodiment of its wide community's values.  In the San Luis Valley, community is not a noun; community is a verb set in motion every day.  It is the feeling of fellowship with others that breeds joint ownership, participation, and responsibility for one another.
Embodying this value, La Puente is the San Luis Valley's response to address the effects of poverty by providing an amazing safety net of services through which individuals and families can get what they need to stabilize, heal, strengthen, and ultimately thrive.
Join the Hunger Network at 6:30 pm on Tuesday, June 8, to learn about the realities of rural poverty among diverse communities and the ministry of this latest recipient of an ELCA Domestic Hunger Grant.
ZOOM: https://zoom.us/j/91045154307?pwd=SWRtdzhaalk3SFpXUWw0M1RFblV4Zz09
---
How does ELCA World Hunger work?
Hunger and poverty are the result of many interconnected causes and are most successfully alleviated when a project addresses more than one of these causes.  People who live in poverty need to be part of the decisions about what they need.  Thus, programs supported by ELCA World Hunger accompany people and often take an integrated approach to community development, in which a community works across several areas simultaneously to create lasting change. 
When people learn new farming techniques and participate in a village savings and loan group, they have two ways of ensuring their economic and food security.  Health promoters can provide health education and access to health care in the present, while also mobilizing communities to advocate for appropriate clinical health care in the future.
By addressing an issue from many angles, we can equip individuals with several skills and resources that allow them to create lasting, positive change in their lives -- resulting in communities that are more resilient and responsive.  Your gifts to ELCA World Hunger support projects and activities that are creating integrated, holistic transformation in more than 60 countries around the world!
For more information, resources for education, and ideas for how you can help, visit the hunger pages on the ELCA website.
How to Donate to ELCA World Hunger
 
---
RMS Hunger Network Core Team