Everything Grows!

Join Rejoicing Spirits as we celebrate World Down Syndrome Day. Join us Sunday, March 19, at Lord of the Hills Lutheran Church 21755 E Smoky Hill Rd. Aurora, CO 80015 from 4:00 to 6:00 p.m. for dinner and worship!
We will unite in activities, singing, laughing and loving God. Rejoicing Spirits is an inclusive worship space for people with cognitive and intellectual disabilities, their caregivers , families and anyone who seeks an open, joyful and creative worship experience.
We will gather at LOTH on the third Sunday of each month in 2023. If you would like more information regarding the Rejoicing Spirits experience or volunteering, please contact Pastor Margot Wright at pastor@lordofthehills.org or Pastor Ann Hultquist at native2615@gmail.com.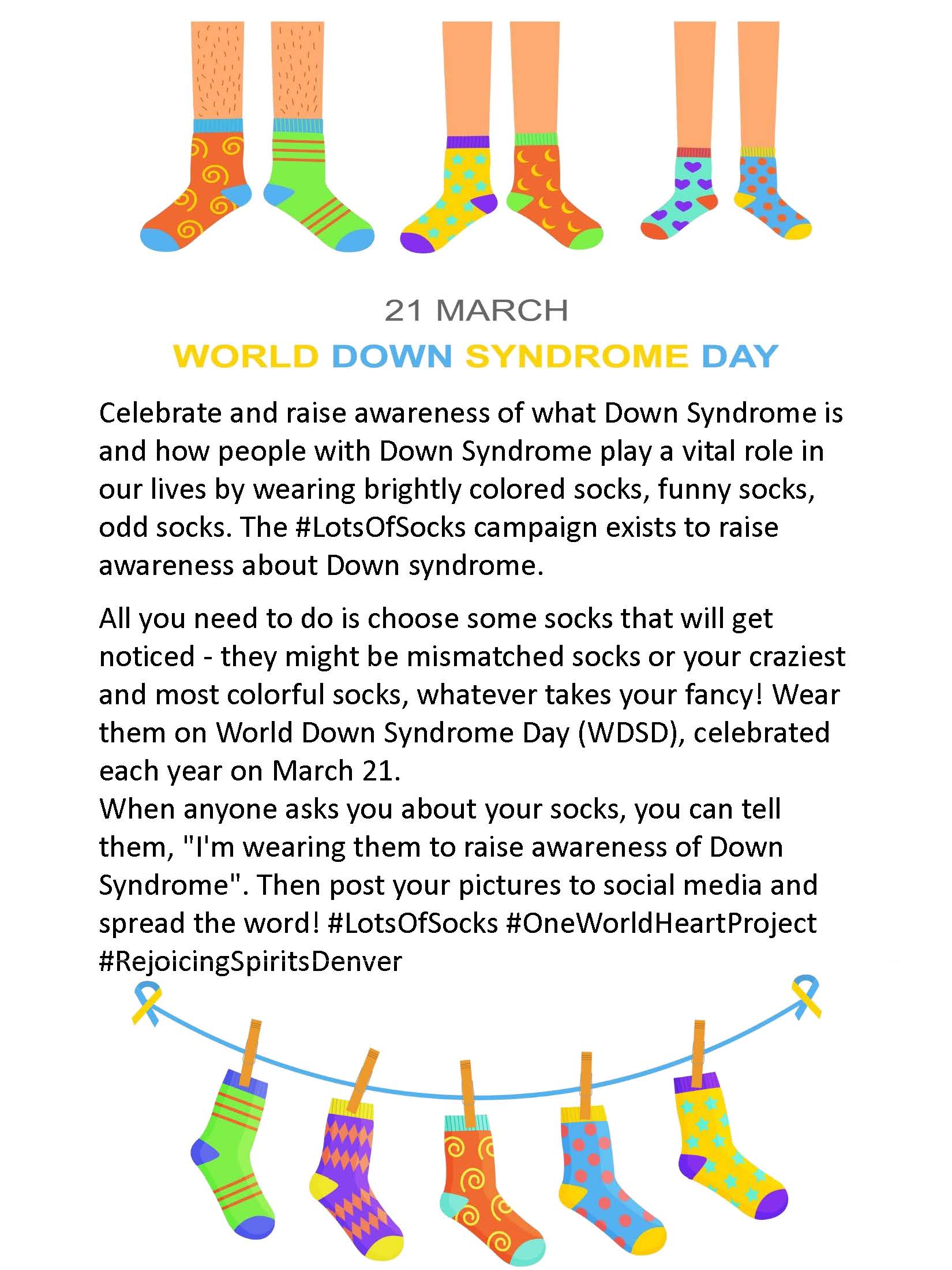 What is Rejoicing Spirits?
Rejoicing Spirits is a Shush-Free Worship! It includes music and joyous singing. There is a short, meaningful message. Worshippers are invited to come as they are and are encouraged to be themselves without fear of being "shushed". All worshippers are given opportunities to serve, lead, learn, and participate.
It is a proven and successful model that uses "creative worship, intentional community partnerships, fellowship, education and inclusion to provide people with intellectual and developmental disabilities with the opportunity to explore and experience faith."
It includes:

A shush-free worship environment
Regular fellowship and service opportunities for people of all abilities
Education and sensitivity training for congregations
Building partnerships between people with disabilities, social services, families, and church
Why Join?
Rejoicing Spirits was founded on the belief that all people should have the opportunity to explore faith and spirituality. Most churches have made physical accommodations to their buildings for accessibility, but unseen barriers often prevent people with disabilities from becoming active members in their faith communities. All people, especially people with disabilities, should be able to explore and express their faith in an inclusive worship community.
Our ministry is on a brief hiatus during the COVID-19 pandemic, however, if you are interested in more information, please contact a member congregation, listed below!
Who's coming?
The Rejoicing Spirits worship service can meet people's needs in a variety of ways:

Serves as a stepping stone for those wanting to take the first step into a faith community
Offers complementary worship and fellowship opportunities for those who already belong to a faith community
Provides an inclusive faith community that may fully meet their current needs and desires

Congregations have found that when they first host a Rejoicing Spirits worship service, 75% of the community is people with disabilities and the ones who love them, with 25% being congregation members. After a while the number reverses as relationships are built, community is formed, and Worship is more prevalent in the church. This is a worship service for all, where all belong.
RMS Congregations: Bethany, Holy Cross, Well of Hope, Holy Shepherd, Holy Trinity, Centennial, Holy Spirit, Lord of the Hills, All Saints (Albuquerque)
We will know what it is to be created in God's image when all are included.