Cruzando Fronteras
May 16-18, 2023, El Paso, Texas
Welcome to the RMS 2023 Assembly!
We will gather in El Paso, Texas, from Tuesday, May 16, 2023 at 4:00 pm to Thursday, May 18, 2023 at noon, to be confronted by the gifts and challenges of ministry and mission on the southern border.
Save the dates for 2024 (mark your calendars!) April 25-27 at the Embassy Suites, Loveland, CO!
Click the image to download your Assembly Handbook!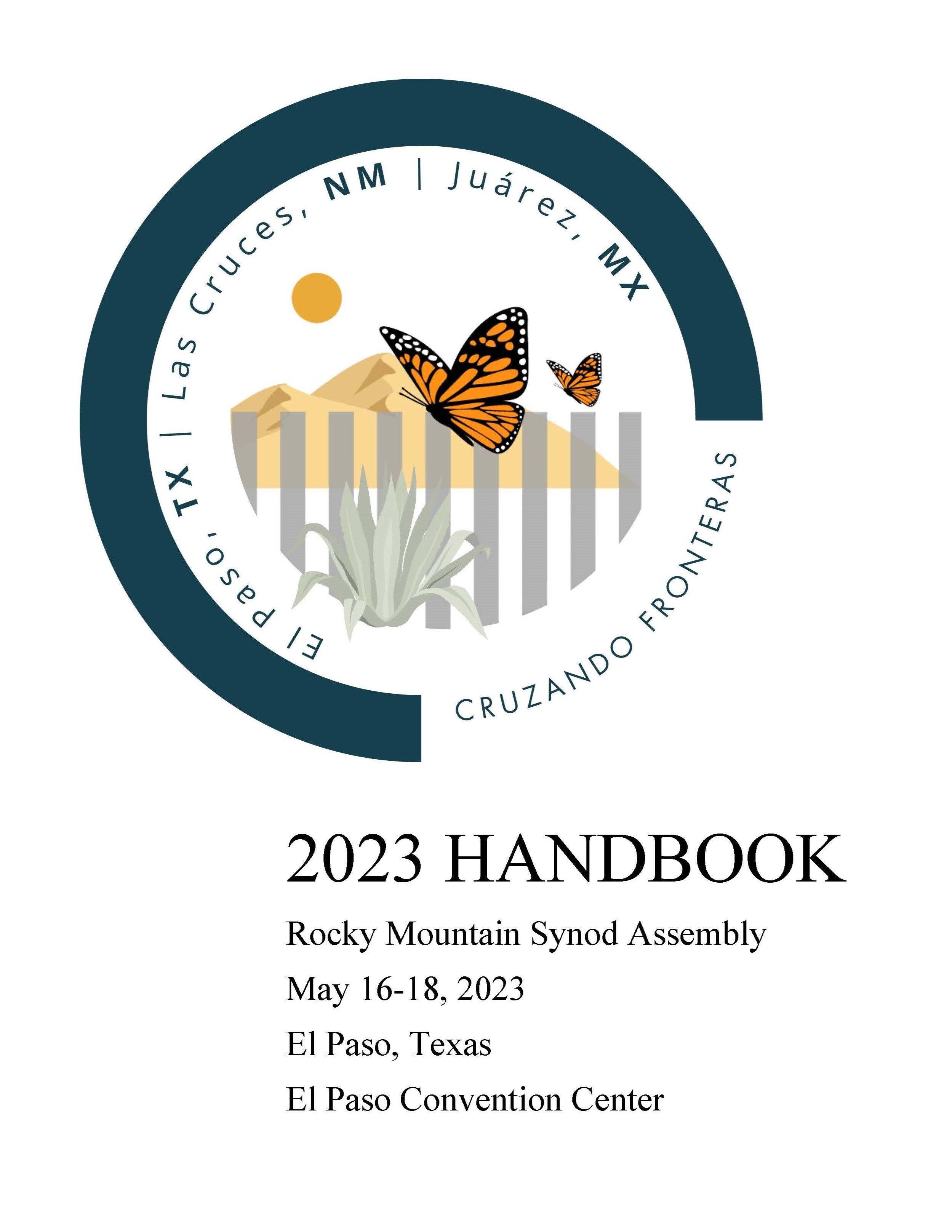 Synod Assembly business
Nominations
All positions are open to lay or rostered, male/female/gender non-binary candidates.
Synod Council Secretary (description)
Synod Council Metro West Conference representative
Synod Council Young Adult (age 18-30)
Nominee's Bios and Information - updated May 18

Border
Immersion Experiences on Wednesday, May 17
Every attendee will have the opportunity to participate in a border immersion experience:
travel to Ciudad Juarez, Mexico (valid US passport REQUIRED)
in the US only
at the El Paso Convention Center
The local team will make every effort to accommodate your preferences, and not all participants will have the opportunity to travel to Mexico. Indicate your choice of border immersion when you register.
Important readings and resources for the Border Immersion Program!
(click to view/download)
Interested in extending your time in El Paso?
Take a deeper dive into the beauty and complexity of the border.
Post-Assembly: Mini-immersion will begin at 5:00 p.m. on Thursday, May 18th (the assembly concludes at noon), and conclude with breakfast on Saturday, May 20th. Cost for programming, food, housing, and transportation is $1`25 per person - Contact Diana Linden-Johnson HERE for more information, and/or register TODAY using the button below.
Participants will stay at Iglesia Luterana Cristo Rey in shared rooms for both events.